Friday, January 14, 2022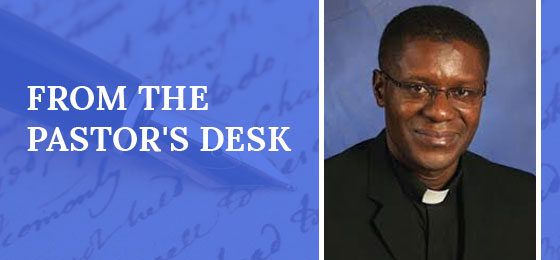 "Love has taken the first steps"
In Judaism, the emphasis is on the golden rule: "Love your neighbor as yourself: I am the Lord" (Leviticus 19:18). In Christianity, Jesus left us a new commandment: "Love one another as I have loved you." At the last Supper, He told the Eleven: "As I have loved you, so you also should love one another. All will know that you are my disciples if you love one another." We cannot give what we do not have.
Therefore, the love of Jesus for us is precisely what makes it possible for us to love like him in turn. He loves us first, and his love changes us. We have experienced the love of Jesus Christ even before we were born in our mother's womb.
We are invited during this Easter season to rekindle the fire of the love of Risen Christ in our hearts. And we bear his own love for one another, this moves others to believe in Christ, to know that God is with us and in all of us. Christ is risen; indeed, He is risen! Have a blessed week!
- Fr. Jean Jadotte