Thursday, May 19, 2022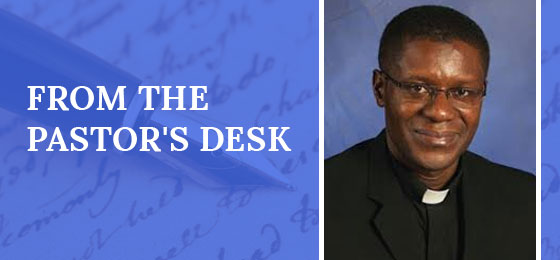 Our mission is to witness the Gospel by words, deeds and life!
The readings for this Sunday remind us that, by the virtue of our baptism, we are called to announce the Good News of the Kingdom of God by words, deeds, and life.
Returning from exile in Babylon, the faithful remnant received the good news from prophet Isaiah that the ruined and desolate Jerusalem will take care of them "as a mother comforts her baby son." Isaiah assures the returned Jews that they will live in the certainty of Yahweh's promises of love, protection, prosperity, and salvation. In the second reading, Paul conveys the good news to the gentile Christians that it is Jesus' death on the cross which brings one's salvation and not Jewish heritage or practice of Torah laws. Therefore, Christians should bear witness to the saving power of the cross of Christ through a life of sacrificial, self-giving service.
In today's Gospel, Jesus fulfilled the prophetic promise made Isaiah by commissioning the 12 disciples to preach the Gospel in towns and villages in preparation for his own visit. Jesus gives the paired disciples some travel tips for the success of their missionary journey. They must be walking witnesses of God's providence, relying on the hospitality of others, living very simple lives, preaching the Good News and healing the sick.
Today, we are also called to continue the proclamation of the Gospel. On the day of our baptism, we were made priest, prophet and king. So, Jesus gives each one of us a mission to carry out. As faithful Christians, we should attract others to the Faith by leading exemplary lives, just as a rose silently attracts people by its beauty and fragrance. We must not miss the current opportunities to be apostles through our words and deeds in everyday life. Have a blessed week!
Fr. Jean Jadotte