Thursday, May 19, 2022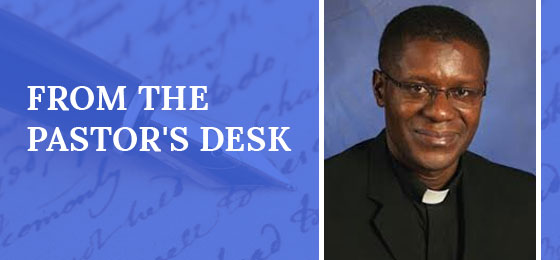 "You cannot serve at the same time God and mammon" (Lk16:1-13)
Dear friends:
This Sunday's readings warn us against selfish and extravagant use of God's blessings, like wealth, without sharing them with the poor and the needy. Self-centeredness and greed is a serious sin that deserve eternal punishment. Today's reading emphasizes the Covenant responsibility of the rich for the poor, reminding us of the truth that wealth without active mercy for the poor is great wickedness. The readings remind us that money is a means, but not the goal of our existence.
In the first reading, Prophet Amos issues a strong warning to those who seek wealth at the expense of the poor and who spend their time and their money on themselves alone. No one has the right to use others for their own profit. That is why, Amos prophesies that those rich and self -indulgent people will be punished by God with exile because they don't care for the poor and their suffering brothers. In the same context, Paul, in the second reading, exhorts us to pursue righteousness, devotion, faith, love, patience and gentleness, noble goals in an age of disillusionment. Jesus, in today's gospel, gives us a strong warning, pointing to the destiny of the rich man who neglected his duty to show mercy to poor Lazarus. The rich man was punished, not for having riches, but for neglecting the Scriptures and being indifferent to the suffering of the poor Lazarus.
We are all rich enough to share our blessings with others. God has blessed each one of us with wealth or health or special talents or social power and political influence. Some of us have a combination of many blessings. The parable invites us to share what we have been given with others in various ways instead of using everything exclusively for selfish gains. Therefore, our choices here determine the kind of eternity we will have.
Have a blessed week!
Fr. Jean Jadotte