From the Pastor's Desk
Thursday, October 7, 2021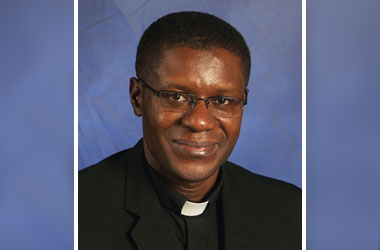 Dear Friends:
"Prepare the way of the Lord, make straight his paths." Last Sunday, we started the new liturgical year by displaying the symbols of Advent such as dressing the altar with violet tablecloth, blessing and lighting the Advent wreath. The circle of the wreath, which has no beginning or end, symbolizes eternity of God, the immortality of the soul, and the everlasting life we find in Christ. Hence, we enter this new season of penance and preparation for the celebration of the incarnation of our Lord and Savior Jesus Christ, the light of the world. Our hearts are longing for encounter with Jesus in a new way this Christmas.
As the light is progressively invading the Church as we lit the second candle of Advent this Sunday, our hearts are yearning for Jesus, for his love, his mercy, his peace and his joy. In other words, the true desire of our hearts is to encounter Jesus in a new way this Christmas. Are you ready to respond to the invitation of John the Baptism in this Sunday's gospel to prepare the way of the Lord. As the gospel says: "A voice of one crying out in the desert: "Prepare the way of the Lord, make straight his paths. Every valley shall be filled and every mountain and hill shall be made low."(Lk3:4-5).
Therefore, we are invited to enter into a personal journey with the Lord during this Advent season. Each one of us is called to look into his heart to see what are the mountain and hills that need to be levelled. In other words, what are the passions and false desires that prevent Jesus to make his way into your heart. Are you humble enough to turn to Jesus and beg for his forgiveness and his healing grace through the sacrament of the reconciliation this Advent. As Saint Augustin wrote in his book "the Confessions of St. Augustine:" Our hearts were made for thee oh Lord and they are restless until they rest in thee" We hope and pray that your heart may find its joy in the New Born King of Bethlehem this Christmas for He is Emmanuel. Have a blessed Sunday!
- Fr. Jean Jadotte